Book Now
Bayfront Hotel Cebu - Capitol Site
---

A new location within the City's cultural center. Bayfront Hotel Cebu - Capitol Site offers easy access to various tourist destinations- the renowned Basilica del Minore de Santo Niño and the restored Spanish-era home of Casa Gorordo are both just three kilometers away. The hotel also enjoys the convenience of being close to Cebu's major hospitals lifestyle shopping destinations and business districts making it a perfect retreat for both business and leisure.
OUR ROOMS
At the best rates, Bayfront Hotel Cebu - Capitol Site let you unwind as you deserve. Either for work or leisure you'll find our hotel a exhilarating place to spend overnight.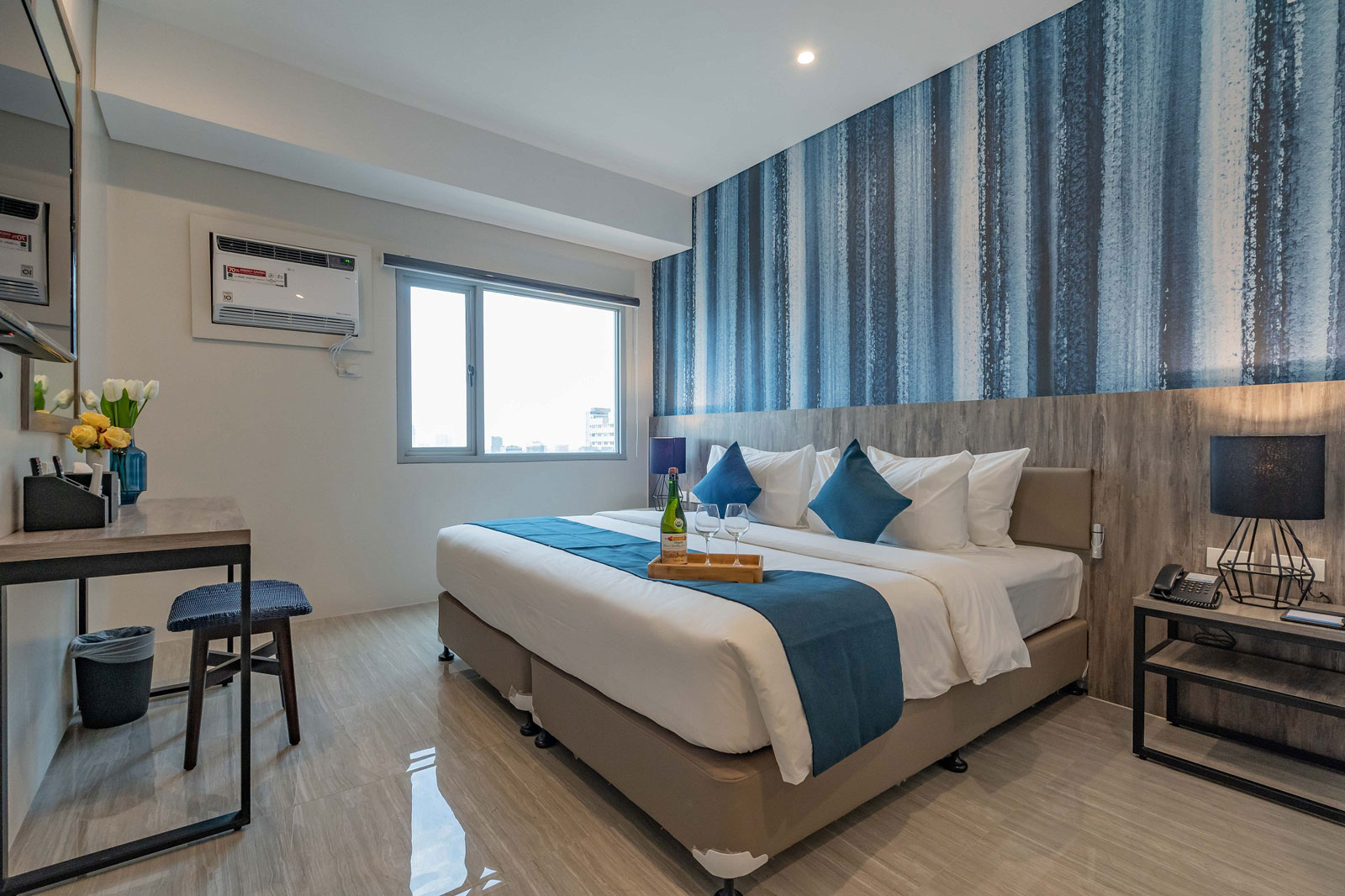 CLASSIC ROOM
Relax in a room equipped with all the modern conveniences such as LED TV with cable a minibar and hot and cold shower, while enjoying a bed so comfy you'll never want to leave.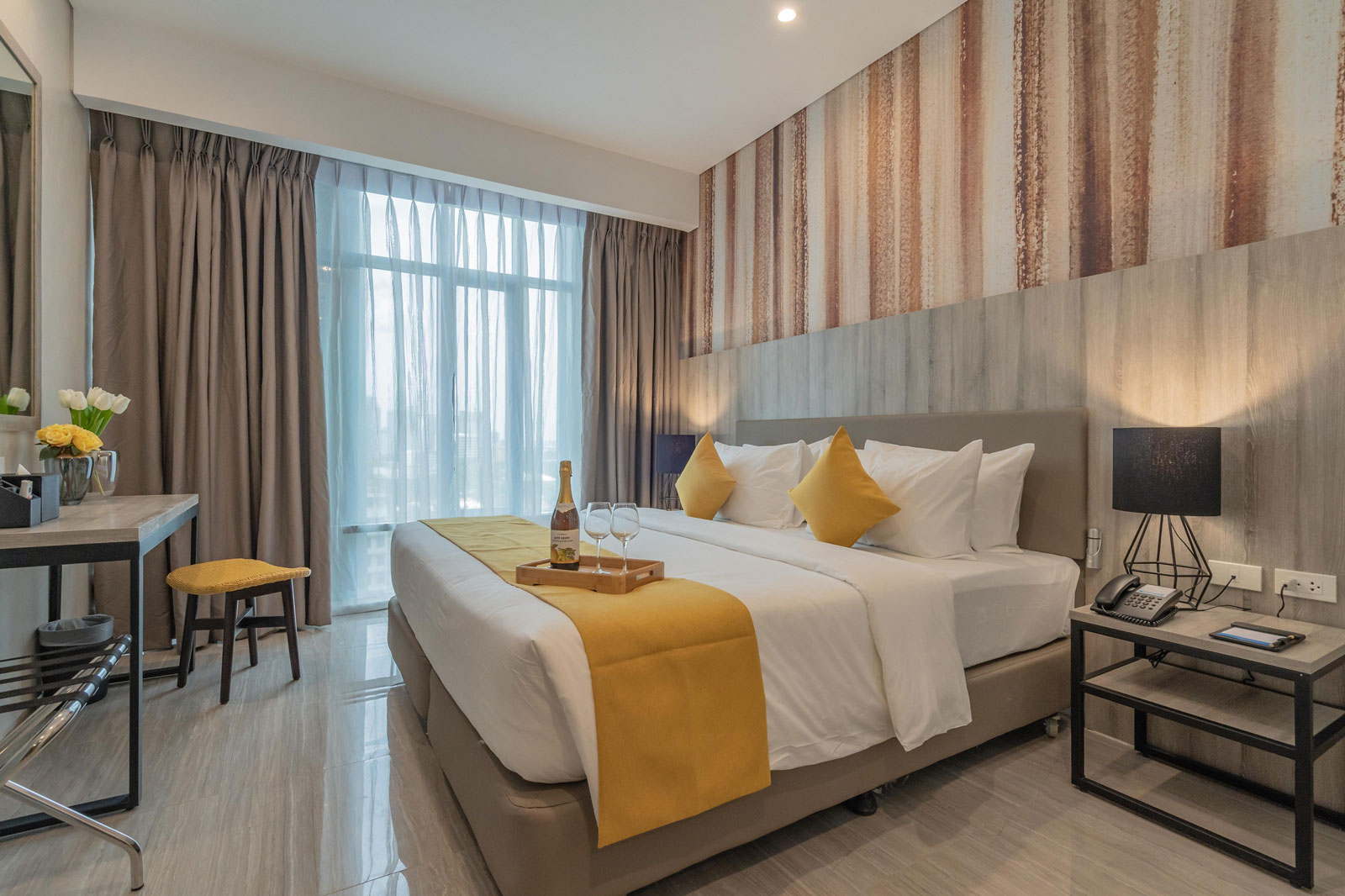 STUDIO EXECUTIVE WITH KITCHENETTE
It's everything that you need from a Classic Room, upped with a kitchen set up for all your cooking needs and convenience, perfect for the traveling foodie.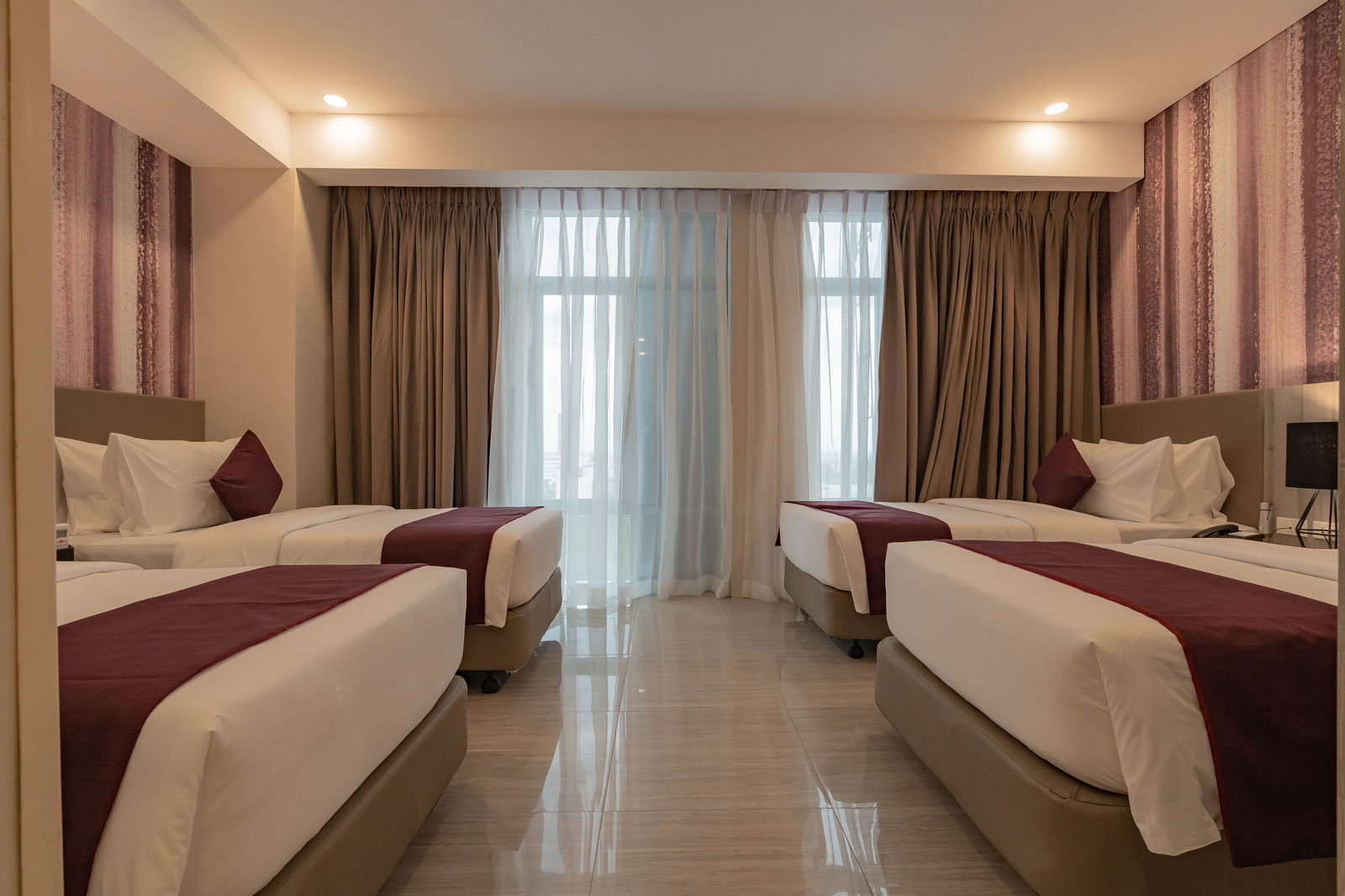 PREMIERE FAMILY ROOM WITH KITCHENETTE
Bring the family along on your travels and stay here wherein you not only get amazing rooms and a kitchen set up but also get a dining room set up, but also get a dining room set up. Perfect for a having a sit-down meal with the family.
Best price guarantee when you book direct!